Remember to join, and invite friends.
http://steamcommunity.com/groups/FeralSteak
This is the upvote button. It gives karma.
Use it only when you agree with something someone said, or when you want to thank someone.
DO NOT spam the button.
Remember to use, but not to overuse it.
The chat box is located in the bottom right corner of the screen, just press that button on any page of the forum to open the chat box.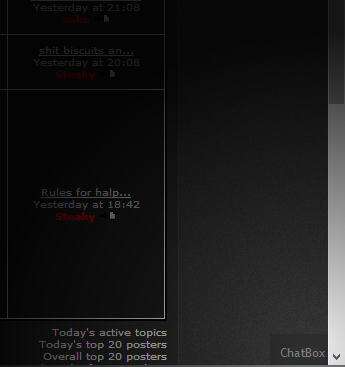 _________________